Window drives: Complete ventilation even at 230 volts
Slimchain, the sleekest and most discreet chain drive in the window drive portfolio, is now also available as a 230 V variant for natural ventilation.
Discover the advantages
The new generation of Slimchain drives have the following added value compared to the 24 V variants:
230 V connection directly to the drive (without additional power supplies)
easy wiring thanks to an integrated voltage supply
concealed line-feed to the drive with the help of GEZE console technology
exceptionally easy commissioning and parameter setting, thanks to easy access to services
Your needs, our goals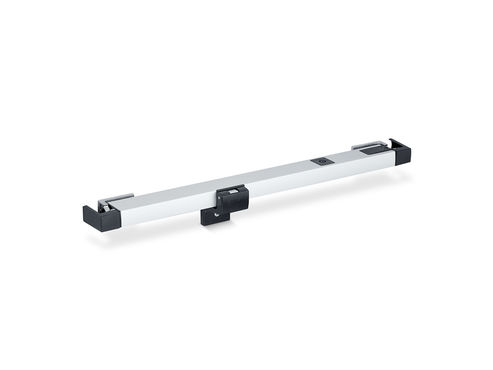 © GEZE GmbH
We have met this customer demand by supplementing the wide range of uses for the Slimchain. The new generation of the GEZE Slimchain 230 V drives is the result of intelligent development, and provides the perfect solution for natural ventilation in façade areas by covering all kinds of buildings and functions; in schools, office buildings, hospitals, sports venues or in your own home.
Wide range of applications
The Slimchain 230 Volt can be used for a wide variety of window sizes and opening demands.
Stroke lengths of 200, 300, 500 and 800 mm with adjustable lengths
Drive stroke and opening speed can be individually set by using intelligent electronics
Easy handling and service in minutes
The intuitive Smart fix installation system enables quick and easy drive fixing, even in difficult situations. Good accessibility to the connection cable reduces the cost of exchanging cables and maintenance.